This year was a magnificent ride. Some established shows returned, but this year brought many great new shows including some limited/event series. This year had me addicted to all sorts of unexpected gems and even gave birth to new life interests and goals.
This list will be roughly chronological, more or less in the order I viewed them.
So if you wanna be like me, here are my recommendations.
The X-Files
Episode: "Mulder & Scully Meet the Were-Monster."
One of the rare shows to spawn two major motion pictures. One of the shows that put Vancouver on the Hollywood map. A show that was at the forefront of bringing cinematic quality to the small screen. It was not perfect, but the series never was. What it was was an extraordinary adventure into the corners most of us dare not venture. Arguably, the season highlight was "Mulder and Scully Meet the Were-Monster", a horror comedy with an environmental message.
Love
Judd Apatow's name is attached to this out of nowhere comedy gem, that is at times quite genuine. I only discovered it when I looked for shows and movies with Milana Vayntrub. This is one of many Los Angeles shows. Paul Rust is a male lead with that talkative, nervous quality that is just so riveting to watch. Gillian Jacobs is the female lead who struggles at life and tends not to trust herself. Claudia O'Doherty is a radiant revelation and she shined in the centerpiece episode "The Date." Dave Allen of Freaks and Geeks is another memorable presence.
Daredevil
Not as fresh as the first season. Nonetheless, everyone was buzzing about The Punisher. Furthermore, there were some epic ninja battle sequences this time around. Elektra was the glaring weak point. Someone else stole the Netflix-Marvel thunder but this was still a riveting season.
11.22.63
J.J. Abrams and Stephen King make a strong combination of storytellers. Stephen King's essence oozes from every scene. This is his strongest material to hit the screen in years. Moreover, the past is personified in a way that gave me chills.
This was the most convincing time travel drama I have watched in a long time.

Furthermore, this series had a sense of closure that is so rare in television. 11.22.63 is nothing short of a fantastic ride with an impeccable sense of beginning, middle, and end.
Better Call Saul
It still boggles the mind how they followed up the epic Breaking Bad with another equally, yet completely distinct double character study. Steely-eyed Mike Ehrmantraut continues to be the highlight by a slim margin, yet Jimmy McGill continues to be irresistible, a true con-man and lawyer.
Fear the Walking Dead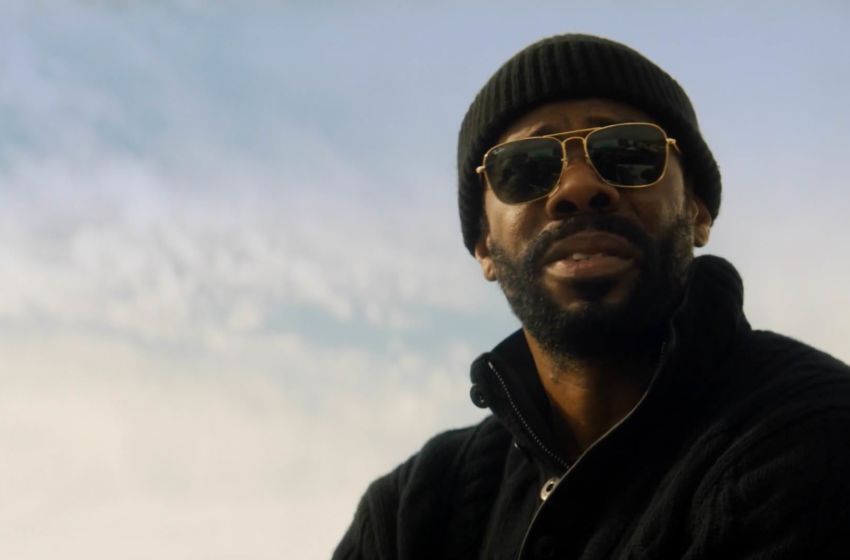 Strand from Fear the Walking Dead.
This season really opened up. I was mesmerized by the seafaring stuff complete with underwater zombies. The refreshing air of the beach was so welcome in this otherwise uncomfortable and stuffy franchise. I liked the Mexico stuff less but still found it compelling. P.S. Strand is the coolest name ever.
Game of Thrones
This was a magical season as the epic series nears the homestretch. Among the new faces is Ian McShane, whose appearance is brief yet unforgettable. Years of near-masochistic commitment to this show are now paying off.
Murder in the First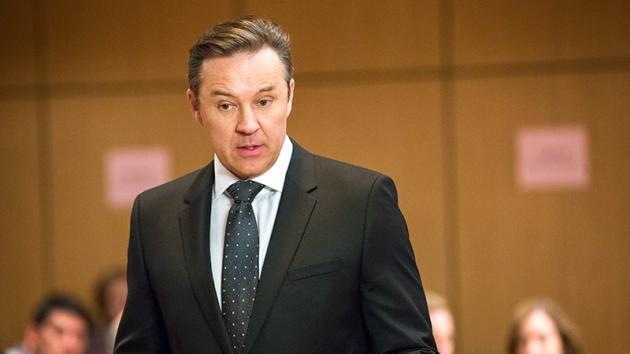 Currie Graham as D.A. Mario Siletti.
This is one of two San Francisco crime thrillers on this list. Now past its third season, I was riveted by the study of a district attorney and how an accident puts him and his family through the wringer.

The other crime is rather forgettable and overly convoluted. Not really in the same league as everything else on the list, but it was the best procedural of the year.
Shark Week 2016
This year featured particularly revealing insights into the world of sharks. "Sharks Among Us" was about shark deterrents and how powerful magnets appear to be the most promising way to prevent shark attacks as magnets interfere with (probably overwhelming) the shark's electromagnetic sense. This series also started my newfound love of dolphins with "Sharks vs. Dolphins: Face Off." And, to use a cliche, there's so much more.
Ride with Norman Reedus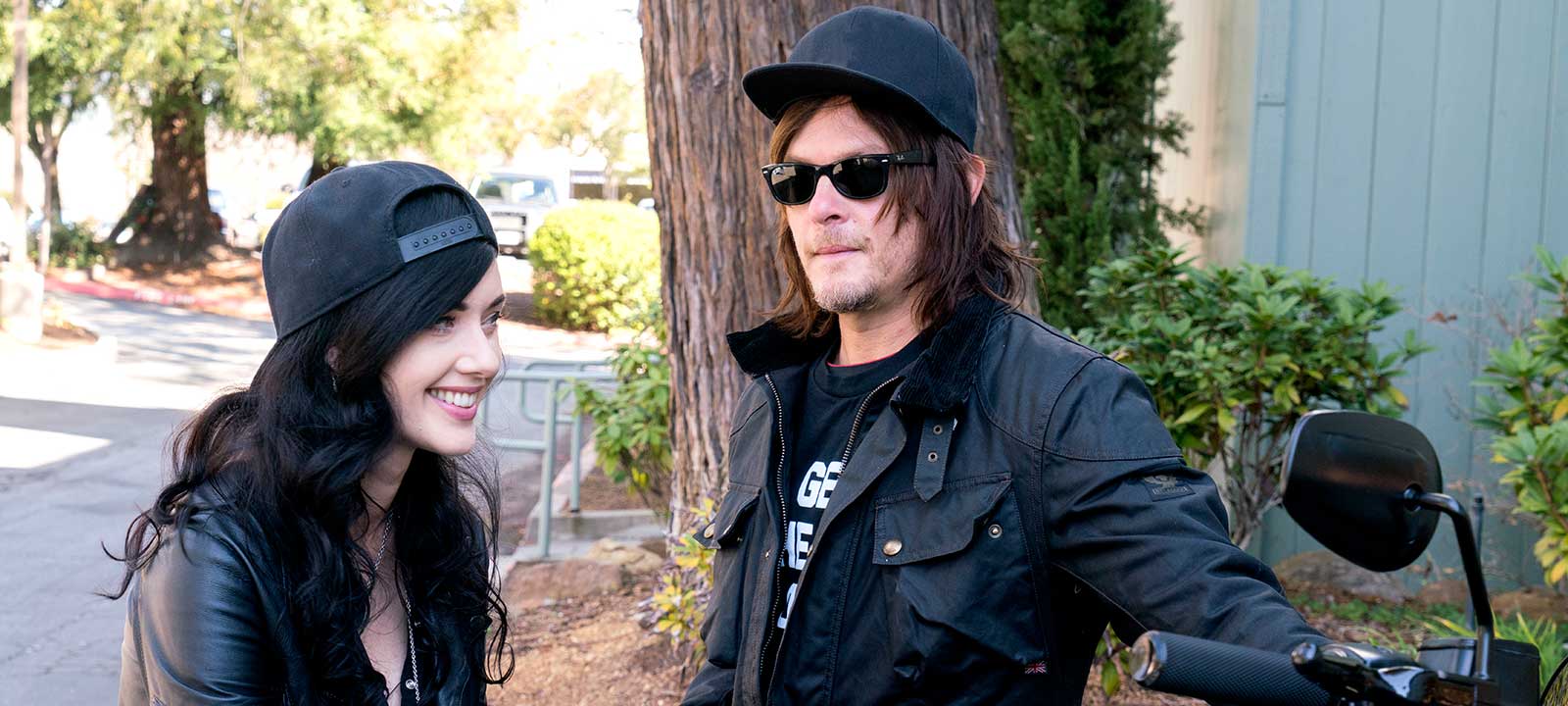 Another documentary/non-fiction series makes the list. This show reinvigorated my urge to visit Death Valley, Santa Cruz, Texas, and various other points in the United States. I can almost see myself getting a Zero Motorcycle. I can't wait for more friendly bike excursions with this guy. I also posted a separate review of the series.
Braindead
This was another out of nowhere gem. At its heart this is a very sweet story about the love and loyalty between a brother and a sister. Space bugs, mind control, cutthroat politics, and romance cast a squirmy hilarious spell. I've never been made so upset by Mary Elizabeth Winstead as I was in this series (mostly in a good way); I cared so much for what happened to her that every questionable decision she made was agonizing. Her character's heart is just so big.
Luke Cage
This dude sort of stole Daredevil's thunder this year, and the Punisher for that matter. I was already falling in love from the get-go when the blaxploitation-style theme song played over the opening title sequence. Furthermore, great neo-funk songs permeated the soundtrack, especially during the club sequences. This series had much sentiment, a worthy and chilling final villain (not to mention a bunch of sick and twisted build-up villains), and, like 11.22.63, a great beginning, middle and end. It's shows like these that make me think: Who needs the movies? SPOILER: Perhaps the best part of the show was the appearance of Rosario Dawson whose character had great chemistry with Luke Cage.
Scream Queens
This was yet another fun and wonderfully whiny season. Unfortunately, the radiance of Skyler Samuels was absent. Emma Roberts grew on me a little this season. This has to be the best party on television. Jamie Lee Curtis gets some of the most subversive scenes and lines ever, highly empowering. Indeed, this is a rare mix of the subversive and the crowd-pleasing.
Stranger Things
It was a slow weekend when I discovered this. I went to Metacritic.com to check out what I was missing, and I noticed this. I love 1980's homages. I love paranormal thrillers. I love well-photographed small towns. I love Winona Ryder. All these things were just the tip of the iceberg. All the juvenile characters are compelling and I came to care about each of them (even the central girl who was a little annoying), quite deeply. The adult characters were similarly seductive. Along with 11.22.63 and Braindead, this was a fantastic trip dripping with mesmerizing moments, both extraordinary and mundane. I binged this in a single day, not something I usually do.
Ash vs. The Evil Dead
This is the gold standard of major motion pictures that moved to television. This continues to dazzle with stunning blood-soaked visuals and sizzling humor.
This is the other San Francisco crime thriller on this list, and the first show I've watched Hugh Laurie in since House. I haven't seen The Night Manager. Gretchen Mol makes for a lovely femme fatale as the object of Chance's obsession. Ethan Suplee shines as a furniture restoration worker who has far more skills and quotable wisdom than expected. I just love seeing the edgy side of San Francisco on screen.
The Man in the High Castle
I think I may be adding this series to my shelves after this terrific season, which was a season of pay-offs. I got chills from the final episodes, a preciously rare experience for me these days. The extraordinarily built up and titular man in the high castle was revealed this season and he mostly lived up to the expectations. This season does something I've never seen before, which is to make us sympathize with certain loyal Nazis. We also sympathize with the Japanese imperialists increasingly throughout. The main actress got a new, more flattering hairstyle and also gets something of a "double role" although not exactly.
The connection between our reality and the reality of the show is clarified and with powerful emotional effect. Visually, it's hard to resist the visualizations of 1960's Nazi Berlin, especially the Hall of the People in the final episode. Let me not forget the gorgeous Bella Heathcoate who plays a young Berlin Nazi and represents an alternate version of an emerging counterculture. Indeed, the Nazis did develop LSD. I wondered if this world would have similar social issues as ours and it appears that it does.
I also love that this guy...
is also this guy!
ALSO ENJOYED:
Transparent
Halt and Catch Fire
The Strain
The Walking Dead
Grimm
Teen Wolf
Scream: The Series
The Flash
Agent Carter
Crazy Ex-Girlfriend
New Girl
Good Girls Revolt
Sleepy Hollow
Homeland
Motive