This time comes a fuller, more round discussion of 2016 in film. From indie to foreign to blockbusters, these are salt of the Earth titles.
FLAWED FAVORITES
The Accountant
Ben Affleck portrays an Asperberger's-type. He's a brilliant mathematician/accountant operating a front for dangerous clients. He's highly trained in combat. Between the natural obsessions of his Autistic tendencies and his dad's unyielding tough love, the accountant comes to be. Regardless of the film's flaws, the existence of this character is a treasure (to someone with similar issues, sadly without the mathematical gifts, lucrative profession, or extensive combat training).
On his trail is a Treasury agent (J.K. Simmons) who is determined to figure him out for personal reasons. He also has some light relations with one of his client's female accountants (Anna Kendrick). All this comes together in a somewhat underwhelming way, but the ending is one that you probably won't see coming, and it reaffirms the feeling that this character's reality doesn't quite fit.
Midnight Special
2016 was a great year for Texas in film, including this one, Hell or High Water, and Nocturnal Animals. This one was my favorite with its focus on the paranormal. The ending left me a little cold, but I definitely preferred it to Knowing, another science fiction thriller with similar themes.
FRANCHISE FAVORITES
Captain America: Civil War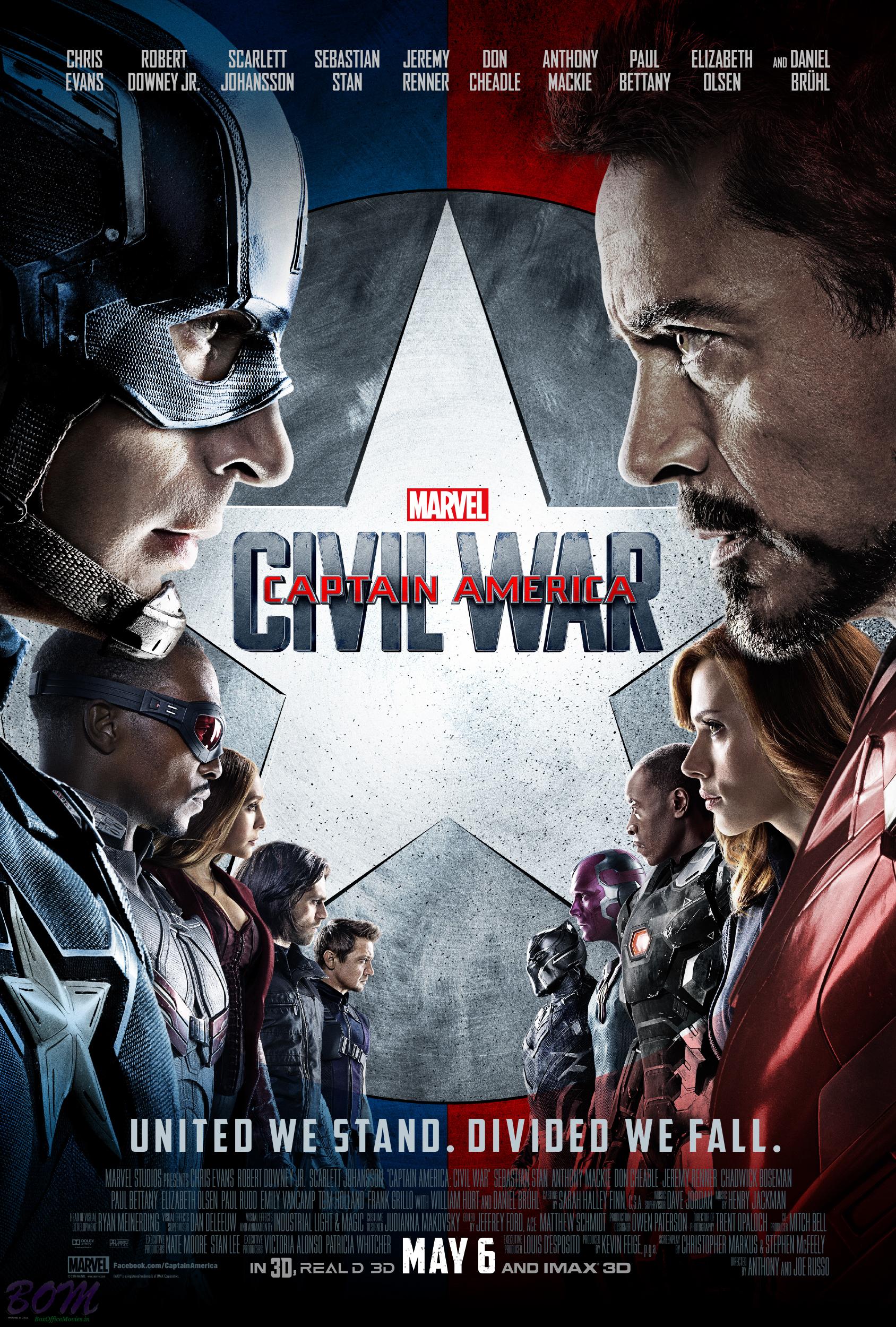 I read someone say that this is the best Avengers film, even though it doesn't carry the title. I agree. For me, this film has one golden scene: the one with a royal rumble featuring Ant-Man, Spider-Man, and many more.

Getting introduced to the Black Panther was pretty cool as well. Yet, there are still finer films in the Marvel filmography.
X-Men: Apocalypse
Quicksilver saving lives in bullet time to the Eurythmics, (almost) enough said. It's a good continuation of the greatness

started in the prior X-Men: First Class and X-Men: Days of Future Past.
Rogue One: A Star Wars Story
I never got the chills from this film, which ranks it lower for me. I've gotten chills from five of the previous seven films. Nonetheless, there are so many winning points: Mads Mikkelsen as an estranged yet loving father, my favorite Felicity Jones appearance since Cemetery Junction and Chalet Girl, the most satisfying ending relative per body count, and a beautiful overall effort. The main problem is that it's a film lacking Jedi magic, which was always the crux of my favorite moments in the franchise.
FORMULAIC FEEL-GOOD FAVORITES
Race
It's hard to go wrong where the historical and the optimistic coincide. This will make for great marathon viewing along other biographical sports favorites such as Miracle and Cool Runnings. The 1936 Berlin Olympics is a stunning event to recreate and Nazi Berlin is equally impossible to look away from. Carice van Houten makes a strong impression as Leni Riefenstahl. Civil rights and the larger issue of human rights are both solid issues making this film beyond mere entertainment.
FOREIGN SPOTLIGHT
Elle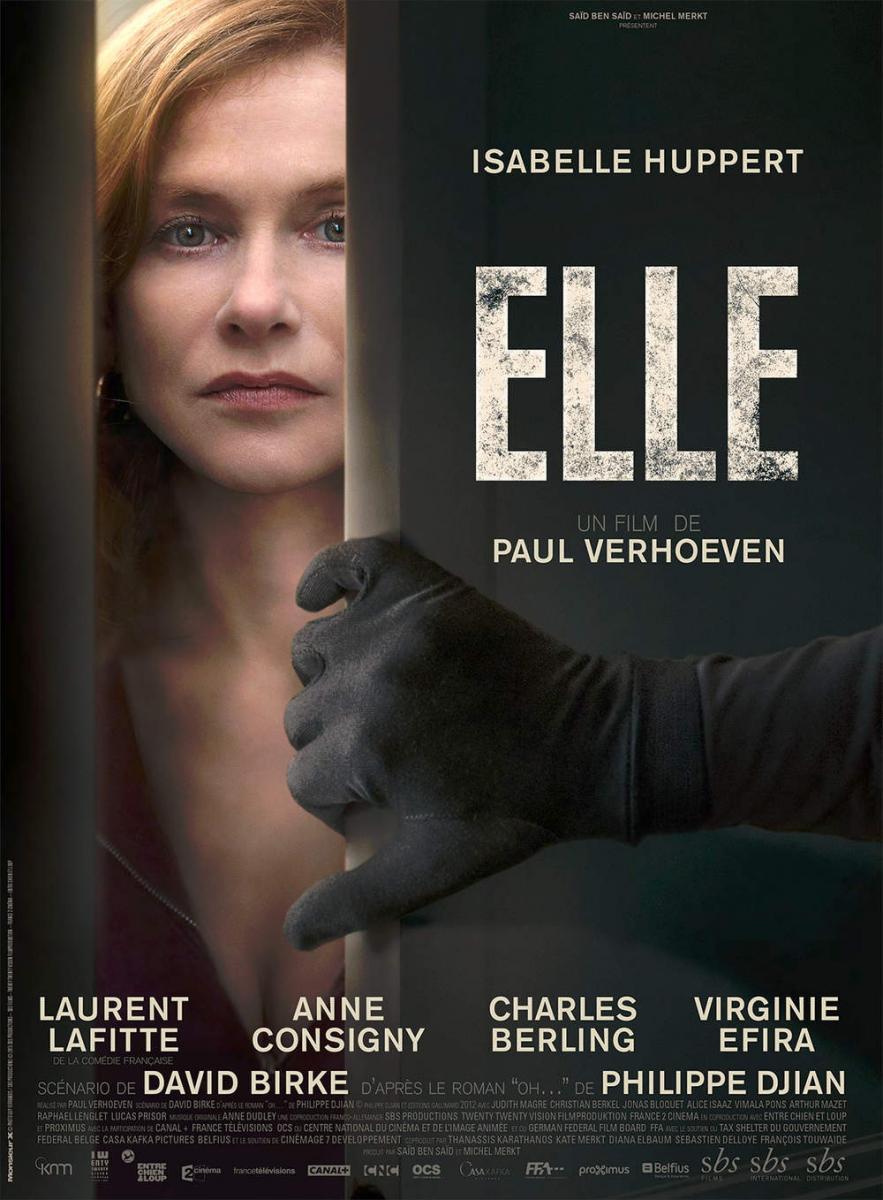 This is without a doubt the most bizarre film of the year, and it's all achieved with great subtlety and naturalism. This is far and away my favorite Isabelle Huppert film ever. Paul Verhoeven, known for Robocop, Total Recall, and Basic Instinct, has a long history of non-American classics, primarily Dutch. He is largely responsible for Rutger Hauer's early career in film. Like the salacious Black Book (my favorite of his foreign efforts), this film features a woman navigating a tough world.
The main character is the owner of a gaming company that develops ultra-violent games (including sexual violence). She is raped one night and her first response when she is back at work the next day is to up the violence of the game they're developing. This is just the first odd behavior in what is to be a deadpan study in unconventional behavior.
This film is tremendously refreshing and likely to be just as alienating (be it through perceived offense or other means).
INDIE SPOTLIGHT
The Hollars
I love films where young people return home and experience life changes, especially the good kind. There were a few like that this year and this was the best. Plenty of comedy, just enough sadness.
Dear Eleanor
I also love road movies, especially with cute girls, and I like them better with some fine retro ambience. Throw in a ridiculous subplot with the famed man who escaped from Alcatraz, Frank Morris, and this film has a definite cinematic first. This is just a fun ride (get it?).
Miss Stevens
Did I say I love road movies? This time it's about a teacher chaperoning a group of drama students to a competition. I also love youth movies. American Horror Story thespian Lily Rabe is the good-natured teacher. This film could use a little more arc, but then again, what's the narrative arc requirements of a road trip? Point made.
Blue Jay
Another American Horror Story thespian, Sarah Paulson, graces the screen as someone who returns home. Did I say I love these kinds of movies. This time, unlike most, she's not touching base with her family or a large group of friends, rather she is catching up with an ex-love. Mark Duplass wrote and starred in this, so this must have a huge personal significance. For a film primarily about two people, I was quite engrossed.
Random But Cool Trivia: This film was shot in Crestline, California and generally in the San Bernardino Mountains, that's pretty cool! Oliver Stone shot in Crestline and Lake Arrowhead (and other mountain areas) for his 1980's horror outing The Hand!